Choosing the correct overflow filler for your bath
Overflow bath fillers are a great option when choosing a new bathroom, especially if you're looking for a clean, uncluttered look.
What is an overflow filler?
An overflow filler (also sometimes known as an exofill or exafill within the trade) combines the functions of filling the bath and of having an overflow. Rather than a tap or set of taps, the water emerges from a hole in the underside of the overflow.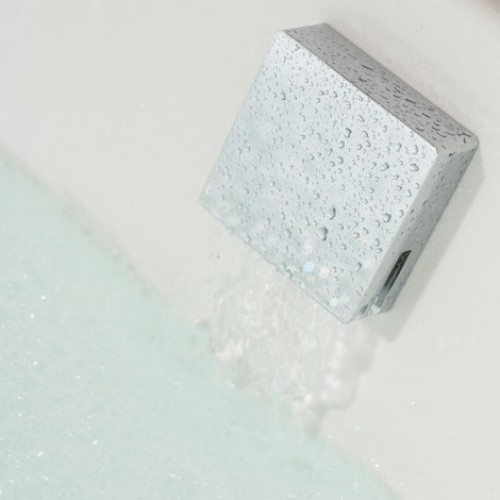 They can be easily combined with a second outlet such as a shower kit on the wall or a pull-out handset on the bath deck, or even both. You can then use one valve to divert between the bath filling function and the showering function.
How is the flow controlled?
The on/off flow to the overflow filler is controlled by either a pair of deck valves mounted on the bath or by a manual or thermostatic valve that is set into the wall.
Why choose an overflow filler?
Other than the clean, stylish look that can be achieved, there are a number of other advantages to choosing an overflow filler setup for your bathroom.
This type of setup provides you with much greater flexibility in the placements of the controls – for example, a normal shower over the bath would typically have the control valve just underneath the shower head, but using a concealed valve. This could be located at the opposite end of the bath to make it easy and comfortable to turn the shower on before you step inside.
If you also choose to opt for a thermostatic 2-outlet valve, you would also have the advantage of a thermostatically controlled shower – so if a tap elsewhere in the house is turned on, or a toilet flushed, you won't find that your shower is suddenly freezing or scalding.
What about the water pressure?
Overflow bath fillers were originally only suitable for high pressure systems, but there are now a wide range of options that will also work at low pressure (0.2 bar).
The Bathroom Look has a selection of overflow bath fillers available to purchase on the website. Our most popular options include a traditional round overflow filler with a pop up waste and a stylish square overflow filler with a clicker waste.