Gessi Kitchen Mixer with Filtered Cold Water spout in Polished Chrome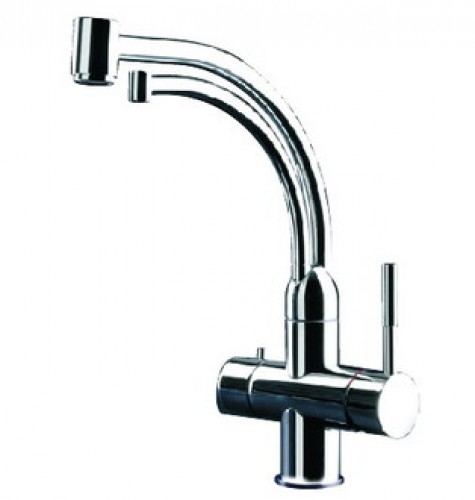 Fantastic Italian quality and style from one of the worlds Top Brassware brands
The Gessi 902 Kitchen Mixer has the normal Hot, Cold mixing function with the added benefit of a separate swivel spout for Filtered Cold Water. The normal Hot and Cold water is controlled by the lever on the right of the tap while the Filtered Cold is turned on from the control on the left hand side. Both spouts can be moved independently and the tap will add a sleek contemporary design to any kitchen.
The unit comes complete with Filter and fixing kit and full straight forward fitting instructions
The filter supplied will improve the quality and taste of your water and saves on the need to buy expensive bottled water. Replacement filters are available from us and we would recommend they are changed approximately every 12 months.


Our Other