Venue Size 7 Size 675mm x 955mm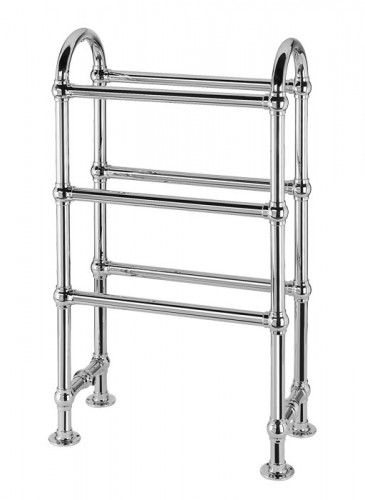 Floor mounted, ball jointed design to fit more traditional rooms. Size 675mm x 955mm.
A unique model of the Venue series, this towel 'horse' style affords you extra space for drying and heating your towels, ideal for a kitchen or bathroom.
Each Venue towel rail is hand made using only the finest materials. High quality brass tubing combined with traditional ball joints ensures many years of reliable heating.
Product is covered by full 5 year warrantee


Dimensions: 675mm x 955h
Our Other