Modern Exposed Bath Waste and Clicker Plug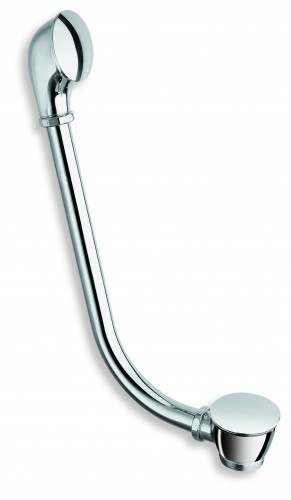 Exposed Bath Clicker Waste in Chrome Plated Brass for free standing baths.
Suitable for all roll top baths requiring a visible exposed waste pipe.
This high quality Italian waste is finished with a luxury 72mm diameter Domed Plug. This is ideally suited to compliment the very popular ranges of contemporary free standing baths. and gives a more modern finish to your bathroom as an alternative to the more tradtional exposed waste with a plug and chain.
It also gives a sleeker finish than an exposed pop up waste as there are no cables to be visible.
Comes complete with fixings.
Also available as a pack with legs and waste trap and pipe. See pack section.
Our Other Exposed Bath Wastes