Rimini Range- Quality Bath + Basin Clicker Waste Sl with Backnut Pack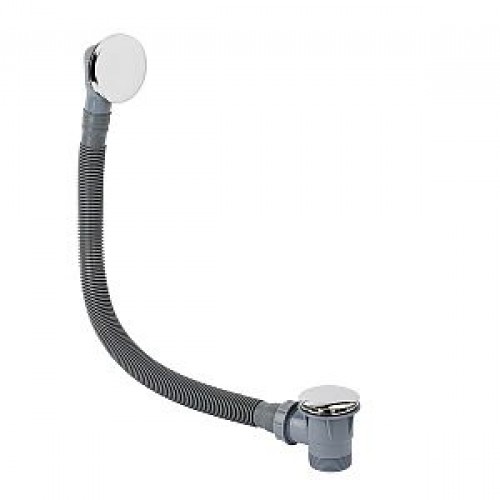 Bath Clicker Waste and Plug with overflow PLUS Basin Clicker Waste -sold as a Pack. This version has a slotted waste for basins with an overflow.
Perfect to give modern contemporary look.
Part of our new Rimini range of bathroom products which offer quality products at particularly good value prices

Bath Clicker Waste and Overflow in Chrome Plated Brass. Solid chrome plated brass body and domed clicker style plug which covers both the waste and rim or flange.
Plus
Basin Clicker Waste Slotted with simple press-to-operate basin push button clicker waste with domed plug which covers whole of outer ring or flange unlike some other cheaper versions
Both products are UK Specification and can be seen to be of superior quality to other versions available

This version has a backnut and is ideally suited to fitting with plastic bottle traps and traditonal pedestal basins
Our Clicker Waste with Collar creates a more seemless look when fitted to metal bottle traps. This can also be sold as a pack
Other options....
This pack can also come with an unslotted basin waste
or an unslotted/slotted waste with collar for a more contemporary style
see our other listings for details.

Our Other