Geyser 3 in 1 Copper Instant Hot Water Tap U Spout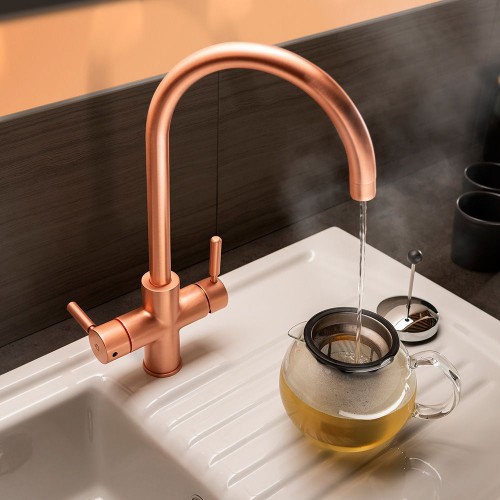 The Geyser 3 in 1 Copper instant hot water tap with U Spout combines filtered 98 degree steaming hot water and regular hot and cold water. Sleek contemporary design to help you save time and space in your kitchen. The Instant hot water control features the child safety lever which has to be pushed down before it can turn to run the water.
The Hot Water Tank has full digital control with temperature settings at 75, 80, 85, 90, 95, 96,97 and 98 degrees. Also includes Limescale filter to protect and improve the quality of your water .
Comes with full 2 year warranty and national after sales backup.


Our Other Hot Water Kitchen Taps