Extended Bath Pop Up Waste Gold Plated Brass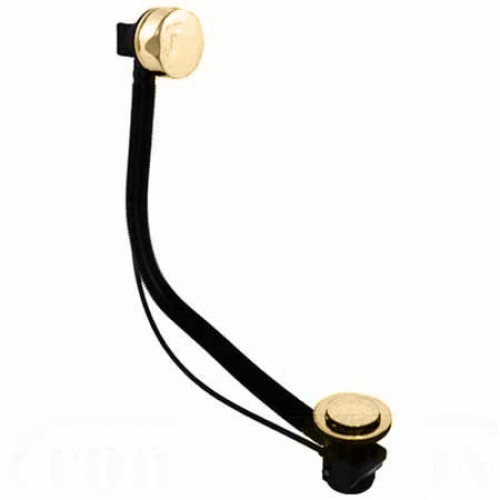 Quality Bath Pop up Waste in Quality Gold Plated Brass .
Designed to fit larger baths where the distance between the centre of the waste and the centre of the overflow is between 55cm and 105cm*
This product is from an Italian manufacturer and includes chrome plated brass overflow control handle and waste with pop up plug.
It can be seen to be of superior quality to other versions available.
Fits all standard UK Specification 1 1/2 inch Bath plumbing
Includes 5 year Guarantee
* A smaller version also available for standard size baths where the distance is up to 55cm. See Quality bath pop up waste.
complete the look...
See our matching product for basins in the basins listigns
Dimensions: Fits all standard UK Specification 1 1/2 inch bath plumbing. Fits up to 105cm length
Our Other Bath Pop Up Waste